Maximum Marks: 100
Semester Examination: 40
Practical: 30
Internal Assessment: 30
Contents:
UNIT–I:
Introduction to – Concepts of Data, Information, Information Systems & End Users.
Systems Concepts: Open System, Closed System; Information Systems and Systems Concept.
Building Information System: System Analysis and Design – Systems Development Cycle (Identification of Requirements, Feasibility Study, System Analysis, Design And Implementation), Prototyping
Evolution of Information Systems: TPS,OAS,MIS,DSS,EIS,ES
UNIT–II:
Decision Making: Introduction and Definitions, Simons Decision Making Model, How Decisions are Supported, DSS Configurations, DSS Characteristics and Capabilities
Components of DSS, DSS Classifications DSS Modeling-Static and Dynamic Models, Certainty, Uncertainty, and Risk, Sensitivity Analysis, What-IF, and Goal Seeking,
Making Decisions in Groups: Group Decision Support System(GDSS),Characteristics, Process, Benefits, and Dysfunctions, Supporting Group work with Computerized Systems, Tools for Indirect and Indirect Support of Decision Making, From GDSS to GSS
UNIT–III:
Knowledge Management System: Definition and types of Knowledge, Frame work for Knowledge Management
Knowledge Representation Techniques: Rules, Frames, Semantic Networks
Introduction to Business Intelligence: Origins and Drivers of Business Intelligence, General Process of Intelligence Creation and Use, Characteristics of Business Intelligence,
Towards Competitive Intelligence, Successful BI Implementation, Structure and Components of BI, Future trends.
UNIT–IV:
Data Warehousing Definitions and Concepts, Types of Data warehouse.
Business Analytics -Online Analytical Processing (OLAP), Reporting and Queries, Multidimensionality
Knowledge Discovery in Databases(KDD), framework of KDD.
Data Mining Concepts and Applications, Framework of datamining, Text Mining, Web Mining Usage, Benefits, and Success of Business Analytics
Note:-Lab work relating to analysis and modeling will be based on MS-Excel or any other DSS software.
Suggested Readings:
1. Turban, Efrain : Decision Support & Business Intelligent Systems(8e)- Pearson Education
2. Marakas, George.M. : Decision Support Systems in the 21st century – Pearson Education
3. Mallach, Efrem G. : Decision Support & data Warehouse Systems – Tata McGraw-Hill
4. Laudon : ?Managing A Digital Firm?, Pearson Publishing.
5. Keen,Peter G.W.: Decision Support System and Organizational Perspective Addison-Wesley Pub.
6. Theierauff, Robert J. Decision Support System for effective planning—Prentice Hall, 1982.
7. Krober,Donald W., and Hugh J. Watson Computer Based Information System New York,1984.
8. Andrew P Decision Support System Engineering, Sage, John Wiley & Sons, New York,1991.
9. Leod. Raymond Me JR Management information System- Macmillian Publishing Company, New York-5th edition-1993.
Download PDF: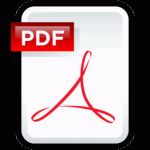 {filelink=7}