Maximum Marks: 100
Semester Examination: 70
Internal Assessment: 30
Contents:
UNIT–I:
An overview of marketing function, Role of retailers  – Retail industry of India Prospective analysis  – Retail environment  – Socio economic and Technological influences on retailing  – Government Policy relating to Retailers.
UNIT–II:
Types of retail institutions – Structural analysis and operational details of each type Nature of Competition in retail industry  – Emerging trend in retailing  – Demographic, economic and psychographic trends of target market.
UNIT–III:
Sales force identification – Essential features of retail Service Providers –Investment Decisions  – Financial aspects  – budgeting  – An overview of theoretical aspects of retail accounting. Physical distribution and inventory Management – Supply chain and logistic management for retailing – Retail Management Information Systems.
UNIT–IV:
Customer behaviour and Customer Relationship Management in retail environment   – Product Choice  – Sourcing  – Display and Space Management  –Pricing for retailing  – Objectives and Policies  –Advertisement and Sales Promotion for retailing.
Suggested Readings:
1. William H. Bolan,  'Contemporary Retailing', Prentice Hall International, 2001.
2. Lusch, Dunne and Gable, 'Retail Management', South Western Publishing, 2002.
3. Andrew J. Newman and Peter Cullen,  'Retailing environment and Operations', Thomson  Learning 2002.
4. A Strategic Approach, 'Retail Management', 8thEdition – Berman & Frans, Prentice Hall of India, 2001,
5. Ronald W. Hasty & James Reardon, 'Retail Management' – Tata Mcgraw Hill, 2001.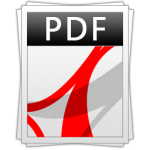 Download PDF:
{filelink=44}