Maximum Marks: 100
Semester Examination: 70
Internal Assessment: 30
Contents:
UNIT–I:
Nature and Scope of Research Methodology, Hallmark of Scientific Research – the Building Blocks of Science in Research. The Research Process, Problem formulation and statement of Research objective. Decision Model under uncertainty, Bayesian Theory, Organizational structure of Research, Marketing Research – Role and Ethical Issues.
UNIT–II:
Research Design – Exploratory descriptive and experimental design, laboratory and field experiment internal and external validity. Measurement of valuables scales and measurement of variables – Developing Scales: Rating Scale and attitudinal Scale validity Testing of scales developed reliability and stability measures.
UNIT–III:
Data Sources – Primary, Secondary Methods of data collection – observational and survey method, interview, questionnaires etc. Questionnaire Design Special Data Source – focus group static and dynamic panels. Sampling techniques probability and non-probability samples – issues of Precision and confidence in Determining Sample Size. Selecting an appropriate statistical technique, field work and tabulation of data. Analysis of Data Hypothesis testing procedure, one tail two tail test. Test of significance – Chi – Square Test, Z Test, T. Test.
UNIT–IV:
Multivariate statistical techniques: Correlation and Regression Analysis: Data Analysis, Factor Analysis – Cluster Analysis – Conjoint analysis multidimensional scaling – application of SPSS package. Research Report – Organizational writing and presentation; Research Application.
Suggested Readings:
1. Cooper Schindler,
Business Research Methods, TATA McGraw Hills 2007
2.Zikmund ,
Business Research Methods, CENGAGE Learning.
3.Williams G. Zikmund
Business Research Methods, CENGAGE Learning 2008
Download PDF: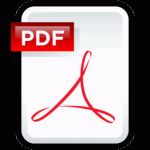 {filelink=8}