Maximum Marks: 100
Semester Examination: 70
Internal Assessment: 30
Contents:
UNIT–I:
Concept and definition of advertisement  – Social, Economic and Legal Implications of Advertisements – setting advertisement objectives – Ad. Agencies – selection and remuneration – advertisement campaign.
UNIT–II:
Media plan – type and choice criteria – reach and frequency of advertisements – cost of advertisements related to sales – media strategy and scheduling.
UNIT–III:
IMessage development – different types of advertisements – layout – design appeal –copy structure  – advertisement production  – print  – Radio. T.V. and web advertisements – Media Research – testing validity and reliability of ads – measuring impact of advertisements.
UNIT–IV:
Testing for advertising effectiveness; Preparation and choice of methods of advertising budget; Ethical and social issues in advertising; Management of advertising agencies; Role of advertising in natural development.
Suggested Readings:
1. Kenneth Clow. Donald Baack, "Integrated Advertisements, Promotion and Marketing communication", Prentice Hall of India, New Delhi, 2003.
2. S.H.H.Kazmi, Satish K Batra, "Advertising & Sales Promotion", Excel Books, New Delhi, 2001.
3. George  E Belch, Michel A Belch, "Advertising & Promotion", McGraw Hill, Singapore, 1998.
4. Belch M A and Belch G E- Advertising and Promotion – An Integrated Marketing Communication Perspective (Tata McGraw-Hill) 2003. 6th ed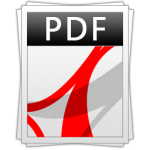 Download PDF:
{filelink=40}