Maximum Marks: 100
Semester Examination: 70
Internal Assessment: 30
Contents:
Unit-I:
Financial Accounting – Concept, Importance and Scope. Generally accepted accounting principles, Preparation of Financial Statements with special reference to analysis of a Balance Sheet and Measurement of Business Income. Management Accounting – concept, need, importance and scope.
Unit-II:
Financial Statement Analysis- Concept, objectives and types. Ratio analysis- study of liquidity, solvency and profitability ratios. Funds Flow Analysis – uses and preparation of funds flow statement. Cash Flow Analysis – uses and preparation of cash flow statement.
Unit-III:
Cost Accounting – Records and Processes, Preparation of cost sheet. Marginal costing and absorption costing. Marginal costing equation, Managerial application of marginal costing. Break even analysis – Computation of break even point, margin of safety. Profit graphs. Responsibility Accounting – Concept and Objectives, Responsibility Centres.
Unit-IV:
Standard costing – organization and establishing a standard costing system. Variance Analysis- Classification of variances, Material cost, Labour cost, Overhead cost and sales variances. Causes and Disposition of variances. Inflation Accounting – concept, impact of inflation on corporate financial statements. Techniques of inflation accounting – Replacement cost and Current purchasing power. Human Resource Accounting – Concept and Approaches.
Note:- This paper shall have 70% numerical and 30% theoretical questions. The list of cases and specific references will be announced by the concerned faculty in the class at the time of launching of the course.
Suggested Readings:

1. Anthnoy R.N. & Reece J S. Accounting Principals. Homewood Illinois, Richard D.
Irwin. 1995
2. Batacharya S.K.& Dearden J. Accounting for Management- Text and Cases. Vikas
New Delhi 1996
3. Heitger LE and Matulich Serge Financial Accounting. McGraw Hill, New York. 1990
4. Horngren C T, Sundem G L and Stratton W. Introduction to Management
Accounting. Prentice Hall of India New Delhi. 1994.
5. Khan M Y & Jain P K. Management Accounting. Tata McGraw-Hill, New Delhi,
2000.
6. Sahaf M A Management Accounting – Principles & Practice, New Delhi, Vikas Publishing House. 2009
Download PDF :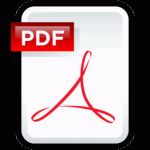 {filelink=16}