Maximum Marks: 100
Semester Examination: 70
Internal Assessment: 30
Contents:
UNIT–I:
Nature and Scope of Sales Management; Objectives and functions of Sales management; Prospecting for customers; Modes of sales presentation, Designing and delivering of sales presentation; Recruiting and selecting Sales Personnel – Methods and administering selection procedures;
UNIT–II:
Developing Sales Training Programmes, Executing and Evaluating sales training programmes; Motivating Sales Personnel; Compensating sales personnel, Designing and Administering various Compensation Plans; Controlling Sales personnel and managing sales evaluation programmes, Comparing standards with actual performances of sales personnel;
UNIT–III:
Objective and Types of Quotas, Quota setting procedure, administering the quota system; Designing Sales Territories and Allocating Sales efforts to sales territories;An Overview of Marketing Channels; Structure, Functions and Relationships of channels of Distribution; Channel Dynamics- Channel Planning and organizational Patterns in Marketing Channels; Channel Design Process and Channel Management Decisions
UNIT–IV:
Channel Intermediaries- Role and Types; Wholesaling- Types of Wholesalers, Wholesaler marketing decisions; Retailing- Types of retailers, retailer marketing decisions; Market Logistics- Logistics objectives, Market logistics decisions for Distribution Channels; Role of Information System in Distribution Channel Management; Assessing Performance of Marketing Channels.
Suggested Readings:
1 Tanner, J; HoneycuttED; Erffmeyer Robert C.; Sales management: Pearson Education, 2009
2 Anderson, R. Professional Sales Management. Englewood Cliff, New Jersey, Prentice Hall Inc., 1992.
3 Anderson, R. Professional Personal Selling. Englewood Cliff, New Jersey, Prentice Hall Inc., 1991.
4 Buskirk, R H and Stanton, W J. Management of Sales Force. Homewood Illonois, Richard D Irwin, 1983.
5 Dalrymple, D J. Sales Management: Concepts and cases. New York, John Wiley, 1989.
6 Johnson, E M etc.  Sales Management: Concepts Practices and cases. New York, McGraw Hill, 1986.
7 Stanton, William J etc. Management of Sales Force. Chicago, Irwin,1988.
8 Still, R R. & Cundiff; Sales Management, Englewood Cliff, New Jersey, Printice Hall Inc.,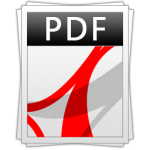 Download PDF:
{filelink=43}