Maximum Marks: 100
Semester Examination: 70
Internal Assessment: 30
Contents:
Unit-I:
Concept and Techniques – Nature, scope and Role of Managerial Economics, Nature of Business Decision making, Marginal Analysis, Optimization. Theory of Demand – Demand function, income effect, substitutions effect Elasticity of Demands – Types and measurement. Demand Forecasting; Elements of Demand Forecasting, Concept of cost and cost curves.
Unit-II:
Production and Cost – The production function; production with one variable and two variable inputs, Economics of Scale; Estimating the production, Economic function; Theory of firm – Profit maximization Sales maximization, organizational slack, ownership and control Market Structure – competition. Monopolistic Competition, Oligopoly, Non-price competition.
Unit-III:
Macro Economics Aggregates and concepts – GNP and GDP – Aggregate consumption, Gross Domestic Savings, Gross Domestic Capital formation WPI, CPI and inflation; Concept and Determinants of National income.
Unit-IV:
Employment – Balance of payment, money supply and monetary supply. Fiscal policy; consumption function, Fiscal impact and investment, synthesis of monetary and Real factor; Business fluctuations and Trade Cycles. Economic decision making at twenty first century : The "old" economics of the "New economy".
Note-The list of cases and specific references will be announced by the concerned faculty in the class at the beginning of the semester.
Suggested Readings:
1. Business Economics / Adhikary/2000 Excel Books, New Delhi.
2. Economic Theory & Operations Analysis/ Baumol WJ/1996 Prentice Hall Inc., New Delhi.
3. Managerial Economics/ Choptra, OP/1985 TATA McGraw Hill, New Delhi.
4. Managerial Economics/ Keat, Paul G. And Philips K.Y. Young/ 1996 Prentice Hall, New Jersey.
5. Modern Micro Economics/ Koutsoyiannis A/1991 Macmillan, New York.
6. Economics, Organization & Management/ Milgrom, P & Roberts J /
1992 Prentice Hall Inc Englewood Cliffs, New Jersey.
Download PDF :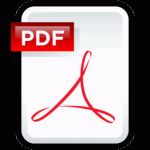 {filelink=13}