Jammu and Kashmir Power Development Department (JKPDD) has started accepting electricity bills online since a couple of years. Still it is not possible for a commoner to keep track of their bills and pay them on time.
Jammu and Kashmir e-Banking customers do not need to worry anymore. You need to setup your account only once and nothing more. Your bills will be automatically presented and paid each month.
Here we give you step-by-step process of how to register for J&K Bank e-banking automatic PDD bill payments. If you face any problem at any step, feel free to drop a comment, we will get back to you soon.
STEP I
First of all, you need to be a registered to J&K Bank's e-banking services. If not, you can register online here. Come back here when you are done.
At this step, I assume you are already registered to J&K Bank's e-banking services. If you registered just now, wait for 24 hours before your account are fetched.
Go to J&K Bank's login screen here. Punch in your User credentials and login.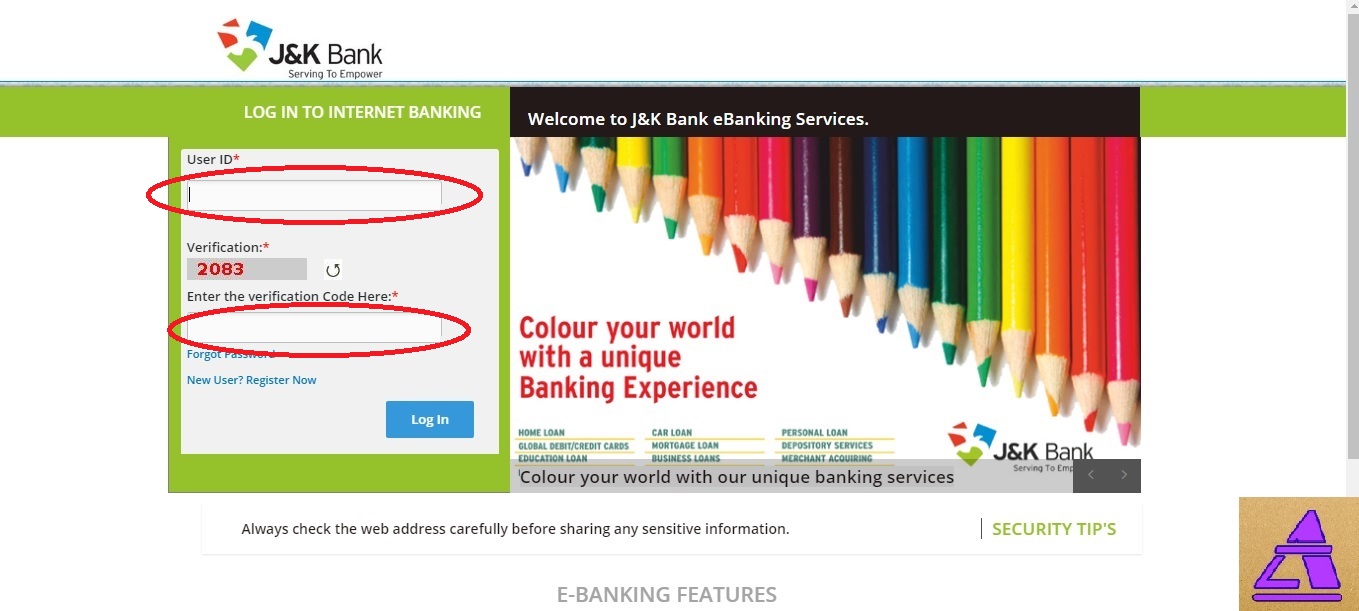 STEP II
After you have successfully logged in, go to TRANSACTIONS > TRANSACTION SUPPORT SERVICES > MANAGE BILLERS as shown in the image below: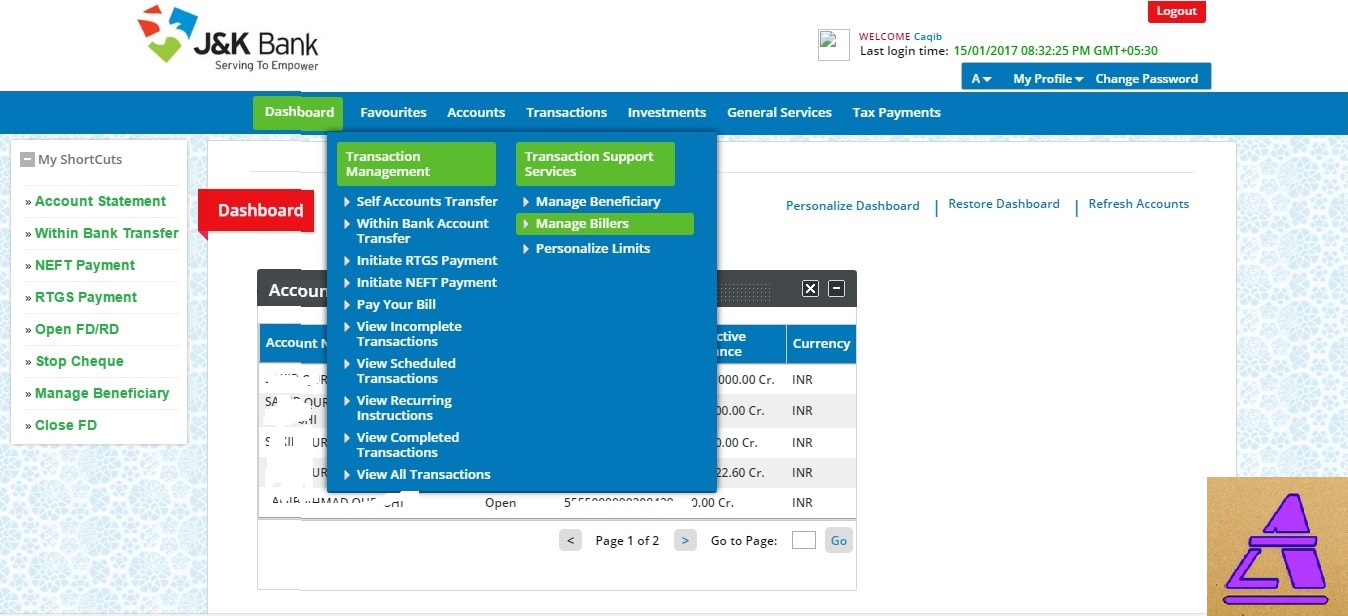 Go to next page: