Maximum Marks: 100
Semester Examination: 70
Internal Assessment: 30
Contents:
Unit-I:
Meaning and important of communication in business, the process of communication, models
of communication, types of information-order, advise, suggestion, motivation, persuasion,
warning and education.
Unit-II:
Channel effectiveness, Channel limitations. Media of communication, barriers of
communication, approaches to effective communication, tools of communication, Diction,
sentence, paragraph, punctuation and report writing.
Unit-III:
Process for drafting Effective Business Message; Letter writing: Good news, Bad news,
Informative news, Persuasive news; Memorandum drafting; E-mail writing; Report writing –
Short & Long Formal Reports
Unit-IV:
Strategies to improve – reading skills, speaking skills, listening skills; Guidelines to effective
public speaking; Developing job application – Covering letter, Resume; Interviewing:
Negotiating the job offer.
Suggested Readings:
1. Lesikar, Petit & Lesikar's, Basic Business, Tata McGraw
2. Poe & Fruchling, Basic Communication, AITBS
3. Diwan & Aggarwal Business Communication Excel
4. Baugh, Frayer & Thomas, How to write first class Business Correspondence, Viva Books
Download PDF :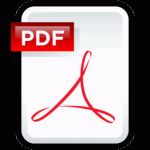 {filelink=14}