Author: 

Wallace R. Baker
---
Glimpse:
---
The overall purpose of this paper is to reflect on the importance and impact of linkages amongst business ethics as a growing academic discipline, the principle of social engagement as promoted by the 1999 UN Global Compact , and the role and impact of academic research as carried out in higher education institutions. Taken together, these are gaining greater importance in the globalized society of 21st century, as well as in connection with the activities of the United Nations.
A considerable number of the objectives related to business ethics and the encouragement of social engagement depend to some extent on the role and contribution of relevant academic research. Certainly researchers, by virtue of their wide knowledge and investigative as well as analytical approaches, can help to identify and document the main or emerging issues surrounding the place of business in socio-economic development. The issues in question are complex ones necessitating reflection from various standpoints on the nature of commercial activity, of profit, of the human professional conduct involved, and of the contribution of this milieu to the general public good. Consequently, the research angle must be an interdisciplinary one so as to study the varied dimensions of the issues. Moreover, it should be recalled that research is the lifeblood of the Knowledge Society and the fuel for its successful operations because it helps generate new and effective approaches to problem-solving.
At the present time, it so happens that all these matters are of great interest to the United Nations, which promotes the principles of altruism and international cooperation amongst all nations for a common global good based on peace and equitable human development. This paper aims therefore to make comments on the diverse elements involved and on the synergy which can be derived from their positive interaction.
---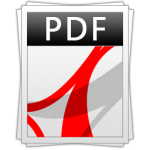 Download Ebook
{filelink=48}