Jammu and Kashmir State Selection Board
Notice regarding the Selection list of the candidates for the post of Junior Assistant, District Cadre Anantnag, advertised Notification No. 01 of 2013, under item No. 051… for submission of requisite documents within 12 days positively .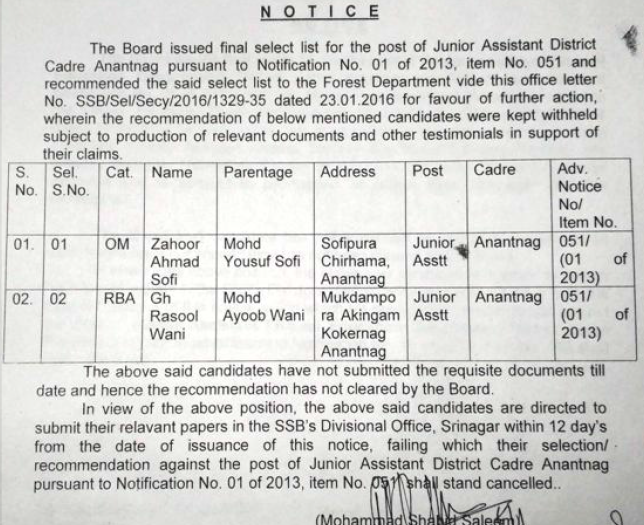 Aeiro congratulates the selected candidates.
Click here to download full notification.