The J&K Services Selection Board is going advertise various posts vide advertised Notice No 05 of 2017 on 06-12-2017 in pursuance to Labour and Employment Department, Health and Medical Education Department and Law, Justice & Parliamentary Affairs Department. The detail of which is as under:-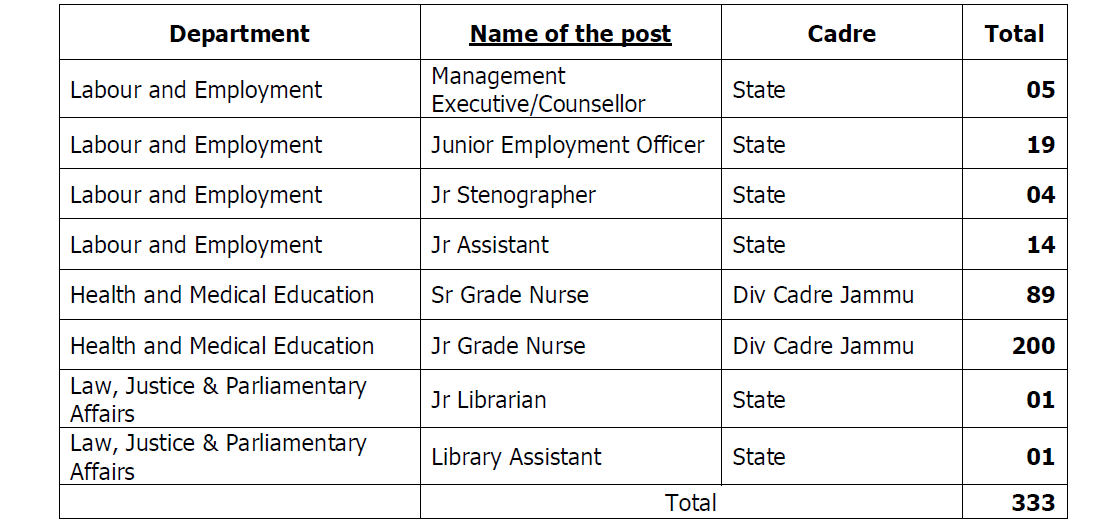 2. The detailed Notification of advertisement alongwith link for online application will be activated on 06-12-2017 on SSB's Application Portal-www.ssbjk.in. The last date for submission of online application would be 30.12.2017.
3. It is again reiterated that advertisements will be notified and online application will be accepted at www.ssbjk.in only.
Remain Updated by following this page.
[button color="red" size="medium" link="http://jkssb.nic.in/Pdf/Downloader.ashx?nid=47&type=a" icon="" target="true"]Click here for Official Notifications.[/button]